Welcome to the Livehelper Online Product Tour. This tour will walk you through the basic features of Livehelper.
When a visitor enters your web site the Livehelper tracking code transmits a message to our server. Our server then tracks your visitors as they navigator through your web site. Based on this information your staff is able to monitor traffic on your web site in real time. Displayed below is an example of what your staff would see when monitoring your web site.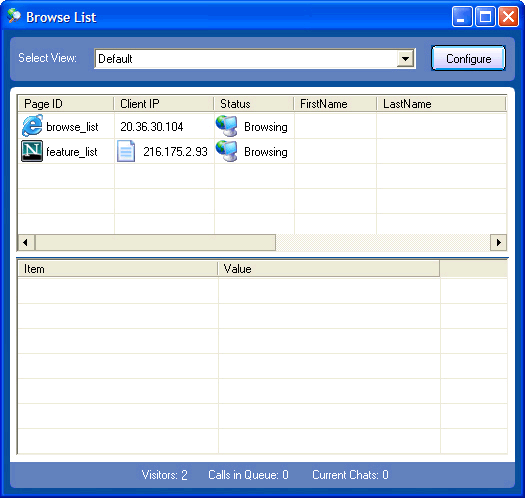 Notice that one of the visitorís listings turns light blue when he or she enters the sign_up page. Listings on the browse list can be color coded based on different events. Customers can also be temporarily or permanently flagged so that you can monitor their progress through your web site.

When the listing for the user on the sign_up page is selected detailed information about them is displayed in the lower panel. Details include what web browser the visitor is using, what operating system their computer is running, what language they speak, when they last visited your site and more.